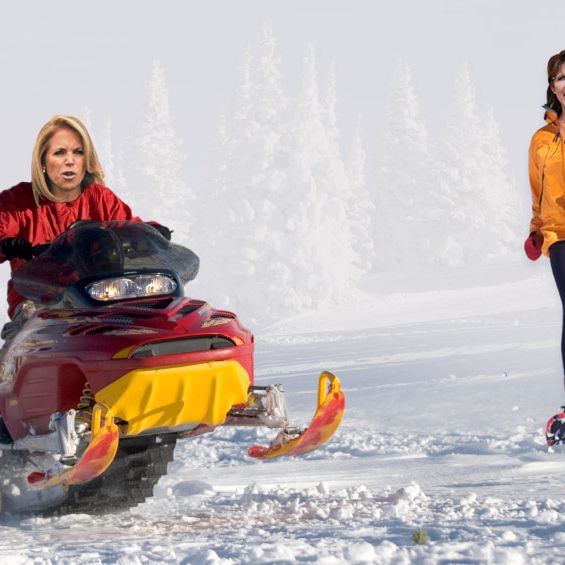 Photo: Illustration by Maya Robinson. Photos by Ray Tamarra/Getty Images, Justin Sullivan/Getty Images and Istockphoto.
It's hard to believe it's been four years since Sarah Palin sat across from Katie Couric for the most infamously gaffe-ridden evening news interview in recent political history. The pair is facing off again this morning in a venue better suited to their particular charms: They're both guesting on different morning news programs. Palin will be gracing the longtime ratings leader Today on NBC, while Couric is filling in for Robin Roberts on ABC's gaining Good Morning America. Intel's Joe Coscarelli will be watching Couric blink emphatically, while Vulture's Jessica Grose follows Palin's every you betcha.

Herewith, their live-blog of the proceedings.