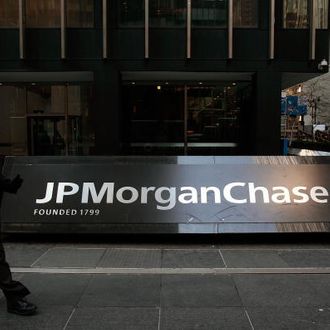 DealBook reports that Ian Hannam, JPMorgan's global chairman of equity markets, has resigned from the bank's London branch after being fined for leaking inside information.
But unlike Greg Smith, Hannam doesn't want to go: He's appealing the fine — $721,000 issued by the Financial Services Authority of England — which relates to two e-mails sent in 2008 that contained information about a British gas and oil exploration company called Heritage Oil. Hannam was lead adviser for the company.
But Hannam, who is known for his expertise on the mining industry, is remaining at JPMorgan until he completes his "client commitments." Hannam said in a statement that he'll have to wait until he's wrapped things up with clients to actually appeal his fine:
"Appealing the case while still at the firm would be an unfair distraction to my clients and colleagues. I strongly believe, and have been advised by my legal counsel, that the F.S.A.'s conclusions are wrong and I look forward to challenging them in an independent tribunal.''
The ruling on his appeal may take more than a year, so he'll have plenty of time to shop his memoir around.