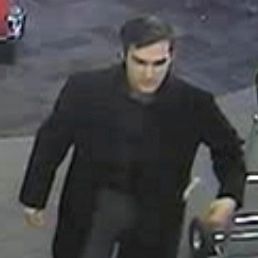 Karl Vanderwoude has told the New York Post that he is not the man caught on tape grabbing women in public earlier this month — in a blazer and slacks, no less. The 26-year-old finance worker, who was charged with unlawful surveillance and forcible touching on April 13 after being positively identified by victims, claims his arrest was a case of "mistaken identity" and insists that he "wasn't even in the vicinity of these incidents," which took place on the Upper East Side and in the financial district.
"As we were walking through the hall, there were reporters asking me why I did it, do I have anything to say," he said. "When I leave the courthouse and see even more cameras and reporters, that was when it really started to sink in — this was everywhere.

"My integrity was on the line … My name had been tarnished."
Lawyers for Vanderwoude and his employer, MVision Private Equity Advisers, plan to restore that name with e-mail records and co-worker accounts they say prove he was in the office or out to dinner with colleagues when the attacks occurred.