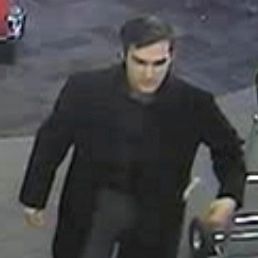 Karl Vanderwoude was arrested today and charged with unlawful surveillance and forcible touching after being positively identified by victims as the "well-dressed" man who has been groping women around New York City. The 26-year-old reportedly lives in Park Slope and works as an operations coordinator for corporate finance company MVision Private Equity Advisers Limited. According to a LinkedIn page that matches Vanderwoude's identifying details, he was "highly dependable, punctual, thorough and detail oriented," and comes highly recommended from at least one past employer. These charges might offset that.
Vanderwoude is accused of putting his hand between the legs of a 22-year-old woman on March 30, and has been charged for three incidents, the Post reports, but could be tied to four gropings in all.
A Twitter page with a profile picture that matches the LinkedIn account hasn't been updated for a year, but shows its author to be a Cîroc-lover. Additional web crumbs seem to include some photos of Vanderwoude from college.