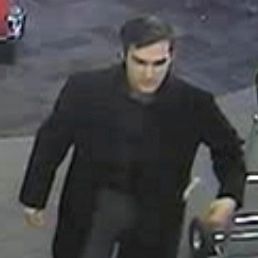 A well-dressed man in his thirties is wanted in connection with four groping incidents in Manhattan, twice in the Upper East Side and twice downtown. The most recent incident occurred on March 30 when the man put his hands between the legs of a 22-year-old woman around 7:20 p.m. at Centre and Chambers Streets near City Hall.

The other incidents occurred in late February in similar fashion — he grabbed women from behind, in broad daylight, then fled.
The NYPD estimates that he's roughly 5-feet-11 inches and 180 pounds. The department has a surveillance video where the creep appears to be shopping in a Duane Reade, probably getting a comb or something else to maintain his image as a well-dressed criminal.