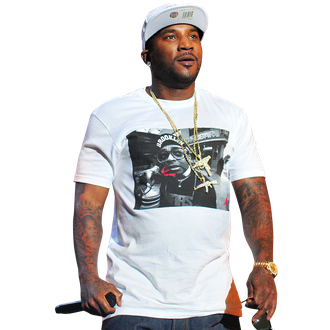 Photo: Prince Williams/Getty Images
In his routine at this weekend's White House Correspondents' Dinner, President Obama dared Drudge to unleash his sirens with some jokes about how radical his second term would be, and gave coke-rapper Young Jeezy a little shout-out. "In my first term, I sang Al Green. In my second term, I'm going with Young Jeezy. [Pause for laughter.] Michelle says Yeaah. I sing that to her sometimes." Oh yeaah, Mr. President? Which song? We have some theories.
This is the obvious one: "My president is black/My Lambo's blue," it repeats. Sure, crooning a song premised on how cool and powerful and groundbreaking you are to your wife might seem a bit egomaniacal, but the role of president doesn't exactly attract people with low self-confidence. Bonus: Republican bashing in there, too. "Just 'cause you got an opinion does that make you a politician?/Bush robbed all of us, would that make him a criminal?/And then he cheated in Florida, would that make him a Seminole?"
2. "Standing Ovation"
Doesn't every dude, whether he's the leader of the free world or not, want a standing ovation from his lady?
3. "Go Crazy"
"Guess who's bizzack," it opens, which is exactly what Obama hopes to be saying come January 2013. Plus, Obama favorite Jay-Z stops by in the remix with some lyrics that might speak to the campaigning president. "More than a hustla I'm the definition of it/Master chef, Lord of the kitchen cupboard/More than a street legend, homie it's Hova/More than a relief pitcher, I'm the closer." Maybe in the president's personal remix, "When they play that new Jeez all the dope boys go crazy" turns into "When they play that new 'Bama all the constituents go crazy."
4. "My Hood"
"Every time I do it I do it for my hood/And every time I do it I do it for yo hood/And every time I do it I do it for they hood" is a modern day "This Land Is My Land," basically. Obama's working for the people of America, this one says. (Alternate suggestion, same principle: "Put On.")
5. "I Do"
"Guess it was love at first sight, eye contact/Remember the night we first met, I caught a contact/Now she's my ride or die, it's us against the world/You know we both hustlin' so hustlin' is our world." This is Jeezy's version of a love song. And really, would Michelle have smiled so much if he weren't singing about them?
Additional reporting by Taylor Berman and Amanda Dobbins.