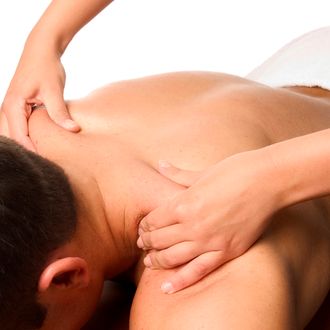 Photo: copyright 2005 Digital Planet Design Sean Locke
There's some wild stuff going on up in Albany, according to Times Union investigations editor J. Robert Port. He claims that, after more than a year of exposing corruption in the police department's undercover drug unit, those same officers targeted a massage parlor owned by his wife in a trumped-up prostitution sting that resulted in the strip search and arrest of a 53-year-old woman. The juicy accusations made both Port's paper and the New York Times today, as the Albany police chief said he is "very worried" about the impetus for the raid and announced he's launching an internal investigation. Although Port is short on evidence that the whole thing is really a conspiracy against his family, this already sounds like a hell of Harrison Ford movie — or at least a daytime soap opera.
While the city denies Port's charges, he's adamant: "This is a carefully planned plot to retaliate against me and my newspaper and my reporters for many stories we have done in recent years about the Albany police and the sheriff's office drug enforcement unit." The unit has since been shuttered (for unrelated reasons, according to the sheriff), but not before sending an undercover officer to get massaged nude twice at Green Garden Asian Spa, owned by Port's wife, Bin Cheng. The second time, an employee (though not Cheng) was arrested and charged with prostitution after allegedly taking money to touch the man somewhere naughty.
"Obviously I have pissed some people off enough to the point where they would send in jackbooted thug police officers to do an anal search on someone I believe they thought was my wife," Port said. "I am enraged, I am angry."
"You have a 53-year-old woman with no prior prostitution arrests, allegations or convictions," said a lawyer for Port and the arrested woman. "Somehow they're asserting that at age 53 she begins a life in prostitution? It's ridiculous. The timing of the action and the resources submitted going into the business is disproportional." Port believes the plot may reach all the way to the mayor's office.
"In terms of any kind of mayoral involvement, nothing could be further from the truth," said a government spokesman. "It's ludicrous, it's unfactual, it's bizarre." Or is it? Find out next week on As Albany Turns.