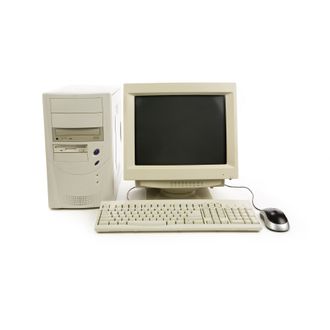 On Gene Morphis's blog Morph's View, he writes, "I'm a middle-aged, politically conservative guy. I've been married to the same wonderful woman for 36 years. I've had a good career run as a financial officer. I'm also increasingly unhappy with demise of the conservative movement in the U.S., which will be the topic of many posts." He also reviews cigars. In other words, he's every dull old white dude who's ever decided to try his hand at this newfangled social media thing. His Twitter and Facebook are more of the same, featuring posts about sports, traveling, and traffic court. But while Morphis's efforts at interacting online are mostly anodyne, and his efforts are even admirable, they also got him fired.
The Wall Street Journal reports today that Morphis was dropped as the CFO of the public fashion company Francesca's Holdings for his Internet presence, which every now and then mentioned work. "Board meeting. Good numbers=Happy Board," he tweeted last month. The next week, he added, "Earnings released. Conference call completed. How do you like me now Mr. Shortie?" That kind of stuff was enough to get him "terminated for cause" after an internal investigation.
Poor guy — it appears he meant no harm at all. On the other hand, his story is a cautionary tale: Next time the old people in your life ask about joining Facebook or Twitter, just show them what can happen in this dangerous technological jungle.