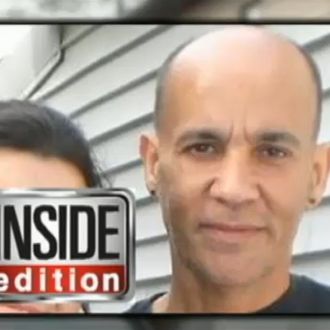 Pedro Hernandez, the long-ago Soho stockboy charged in the killing of 6-year-old Etan Patz in 1979 is not only still on suicide watch at Bellevue Hospital, but is also both bipolar and schizophrenic, his lawyer told the New York Daily News. "He has a long history of hallucinations, both visual and auditory." No doubt his mental state will become a central focus of the investigation and trial going forward — as one detective tells the New York Times, "You want to make sure he's not a chronic confessor." Among other things.
A retired Bronx police commander, also speaking to the Times, believes investigators are likely already hard at work corroborating Hernandez's story.
>
You always go back for more detail, more detail, more detail. The confession is usually devoid of a lot of facts. They just want to get it out. Once it's out, the barrier has been crossed. Get him something to eat, something to drink [so he can relax]. 'By the way, did you speak to anybody? Did you go to work the next day, or take the day off?' Important things.
Investigators will also dig deeper into Hernandez's background, including his family life and behavioral profile. In doing so, they may stumble upon the same Soho natives the New York Post dug up. One, a 16-year-old boy at the time of Patz's disappearance, remembers biking around the neighborhood on the lookout, something all the boys were doing. Except Hernandez, who he describes as cold yet brimming with rage.
Pedro would just stand outside, looking at us, watching. Looking back, it seems strange. Everyone was searching. But he didn't … He was tightly coiled — you wouldn't want to get him angry. He was the kind of guy you just knew, even as a kid, that one day he'll lose it. He'll just blow up, hit someone, stab them, whatever. But kill a child? I never would have thought that of him.
In his confession to police, Hernandez, now 53, didn't explain why he enticed Patz to the basement of the bodega before strangling him and tossing his body in a dumpster out back. (The Daily News visited the alley in question yesterday.) He did, however, tell police the boy reminded him of one of his least favorite nephews. It's worth noting that Hernandez is one of twelve children.
In fact, it is believed Hernandez was turned in by his own relatives, possibly even a sibling. Several family members told police that he'd confessed years ago (as far back as 1981) to having "done a bad thing and killed a child in New York." His youngest sister, Lucy Suarez, tells the Post that he'd even confessed as much to the police, but that they had taken him for a crackpot.
Every time the Patz anniversary came up, and we saw it on TV, we would always get haunted by it. I would say, 'Damn, this thing isn't dying down. That little boy's blood is crying out for mercy.' And we would pray, we would pray for God's mercy, so God must have heard us.