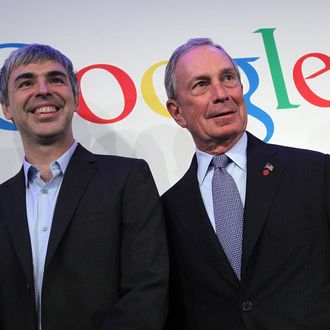 Photo: Justin Sullivan/Getty Images
Stanford and Google might have a famously cozy relationship — so cozy that it was, essentially, the subject of a recent New Yorker piece on whether the university was too close to "Silicon Valley" — but at least out east, it looks as if the tech giant is willing to get into bed with any old college. Gothamist reports that Google will offer a whopping five years and 22,000 square feet of free space to Cornell, whose bid to build a high-tech-focused campus in New York City was accepted only after Stanford withdrew its own.
>
The rent will reportedly be worth $12 million or so when all is said and done; to both institutions, the connection is, presumably, priceless.