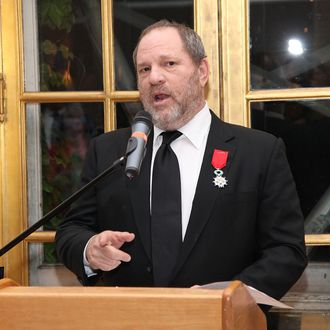 Photo: Andres Otero/Getty Images
This year's presidential race is expected to shatter fund-raising records, thanks in no small part to the rise of the super-PAC. Bill Maher's splashy $1 million check notwithstanding, though, the "network of Democratic outside groups boosting President Barack Obama and his congressional allies … still lags woefully behind Republican outside groups that have already begun an attack-ad binge," according to Politico.
But perhaps the nation's deep-pocketed liberals are just biding their time. Last night at the Paley Media Center's screening of French film The Intouchables, we asked Harvey Weinstein, a generous giver to Democratic candidates and causes, if he has any plans to pull a Maher. "Bill Maher, I don't know," he told us. "If it comes down to it and the Republicans raise that kind of money, of course I'll do a PAC, or I'll donate to one." Weinstein didn't say how large such a donation might be, but he seems like a guy with a bit of money to spare.