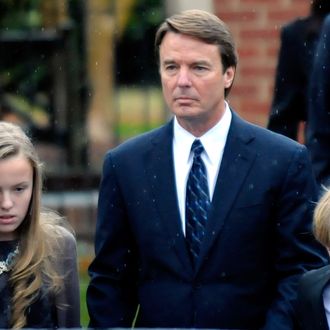 Photo: Sara D. Davis/2010 Getty Images
John Edwards is currently on trial for misuse of presidential campaign funds, which he allegedly spent on his mistress, Rielle Hunter, while his wife was ill with the cancer that would eventually take her life. It is scandal of the highest caliber possible, and we would have said that even before reading this report from an ABC newsman covering the trial.
>
Our only questions: How soon will someone make an opera about all this? And can it be R. Kelly, please?