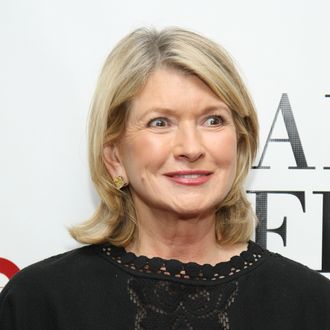 You wouldn't like Martha when she's angry, either.
Photo: Neilson Barnard/Getty Images
Because Martha Stewart isn't busy enough as it is running her vast, multifaceted business empire, she's started taking on some acting gigs on the side as well, appearing in both 2 Broke Girls and Law & Order: SVU earlier this month. So when we caught up with Stewart last night outside of Alice Tully Hall, which was hosting the Fragrance Foundation's 40th Anniversary FiFi Awards, we asked Stewart if she had any other roles up her sleeve. "No, not right now," she said, walking away before reconsidering and turning back toward us. "Wait, I do want to be in the next Avengers movie. I want to play The Hulk's girlfriend." Disney, you're on notice.