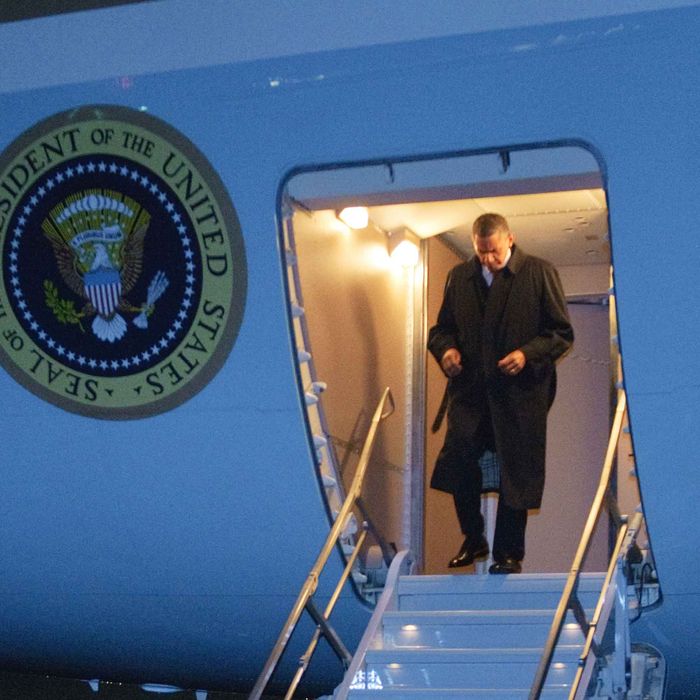 Obama prepares to disembark.
Photo: Mandel Ngan/AFP/Getty Images
On the same day that Mitt Romney commemorated Osama bin Laden's death with a pizza party at a New York City firehouse, President Obama, master thunder-stealer, made a surprise and secret (for a while, at least) trip to Afghanistan, the very place where bin Laden used to live when living was something that he did, which it isn't anymore, in case you forgot.
But this was no mere attempt to win the day's news cycle, no! Obama traveled to Afghanistan, on this exact day, for Very Important President Business: the signing of a "strategic partnership agreement" with President Hamid Karzai which pledges U.S. aid to the struggling nation for ten years after withdrawal and marks "the beginning of the end of a war that has lasted for more than a decade." Tonight, at 7:30 New York time and Middle of the Freaking Night Afghanistan time, Obama will deliver a live address to the nation on this milestone. Maybe a reference to bin Laden will slip itself in there, somewhere.