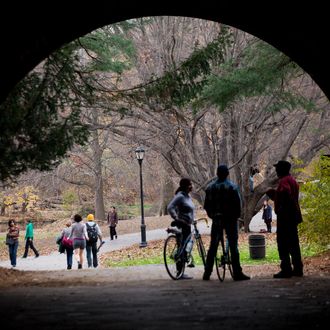 Photo: Michael Nagle/2011 Getty Images
Passive-aggressive notes are getting a Brooklyn twist around Prospect Park, where someone is reportedly making handmade "citations" that have absolutely no legal basis, but reflect an admirable, or way self-serious, dedication to parking properly. Brooklyn Paper has the details:
A slew of motorists near Prospect Park West discovered two-page notes on their windshields last week, bashing them for disrupting the unspoken code of the street by leaving un-parkable half-spaces in front of and behind their cars.

"Your excessive use of parking space may or may not have been your fault," the flier declares. "But leaving more space than necessary can deprive another driver of a parking spot."
Coming soon to Etsy, with a bird on it to soften the blow.