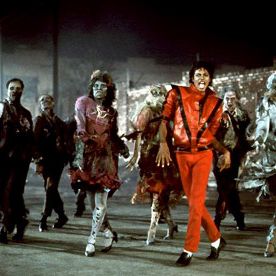 Well, it's been a good run. The people of Earth developed agriculture, composed symphonies, traveled into space, and invented a high-tech porn-distribution device that could also be used to watch cat videos, but now it's all over. The zombie apocalypse — the one we've all feared for the past couple of years or so, whenever Walking Dead premiered — has finally begun.
It's subtle. If you look out your window right now, you won't see a herd of decomposed, blood-soaked zombies lumbering down the middle of the street. Not yet. But the evidence is there, if you're willing to piece it all together.
Things you buy through our links may earn Vox Media a commission.