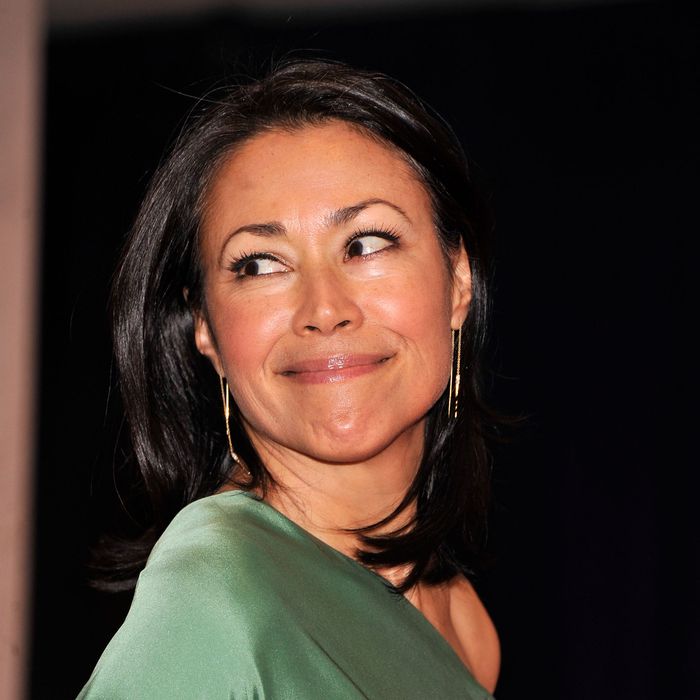 Photo: Stephen Lovekin/2012 Getty Images
Months of media chatter about Ann Curry's role on the Today Show is finally coming to a head as the New York Times reports that "secret" planning is underway to replace her after a year on the job. The secret is definitely out now, with Brian Stelter noting Curry has hired a high-profile lawyer to broker her transition at NBC, potentially to a foreign-correspondent spot.
Earlier this year, with Matt Lauer in contract limbo, New York reported on his importance to the network's ratings amid Curry's "rocky transition" into the co-hosting duties previously held by Meredith Viera but never quite perfected since the departure of Katie Couric in 2006. (The Times also happened to publish a huge review of Curry's performance today, examining her "on-screen distance" and its effect on the show's ratings problems.) Lauer signed back on for big money, but soon after, Today lost to Good Morning America for the first time in sixteen years (and then again). Curry "got her dream job, and she doesn't want to let it go," one source told the Times, but as with any breakup, part of her knows it's just not working out. Today's 9 a.m. co-host Savannah Guthrie is already being floated as a potential replacement.