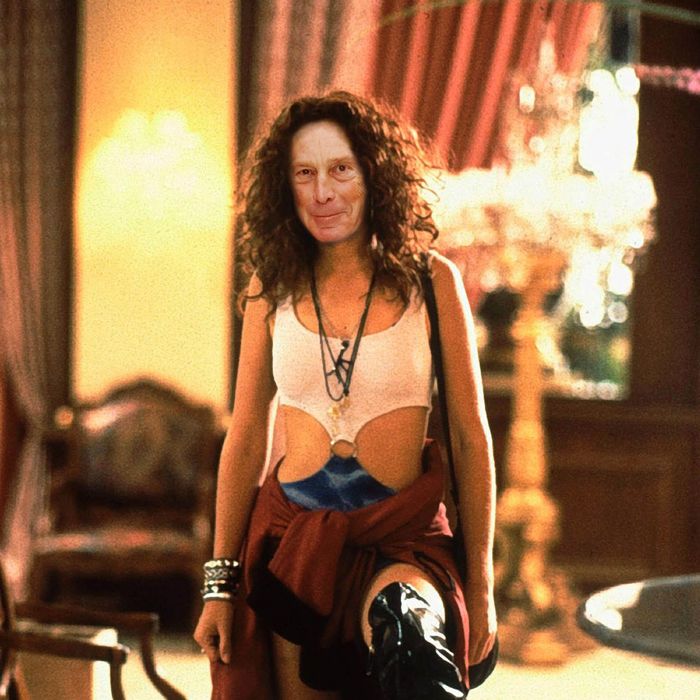 Sporty.
Photo: Touchstone Pictures; PatrickMcMullan.com/n/a
Mayor Bloomberg is a man with definite sartorial opinions, we are learning only late in his mayoral career. Not so much on the menswear front — his next gig probably isn't at GQ — but it seems that he's thought a fair amount about what he'd wear if he'd been born Michaela Bloomberg instead. Just lately, when the mayor's soda ban was mocked by the Center for Consumer Freedom with a full-page New York Times ad of him dressed as a nanny, the mayor responded not to the political implications, but to the styling choices. "Would I wear a dress like that? No! It was one of the more unflattering dresses." Indeed, not slimming on the hips! Dowdy! Michaela, it seems, would dress with a bit more panache.
Today, on his weekly radio show, Mayor Bloomberg and host John Gambling discussed an anti-sex-trafficking bill just passed by City Council, which is meant, in part, to stop cab drivers from taking prostitutes to meet customers. Bloomberg said he didn't think anything that relies heavily on snap, surface-level judgments was good policy. (Yes, this is Michael "stop-and-frisk" Bloomberg.)   If he were "a young lady," he said, dressed "in a sporty way," he wouldn't want to be mistaken for a hooker. He'd never wear such "sporty" gear to the office, "but at night, sometimes, sure." Sure!