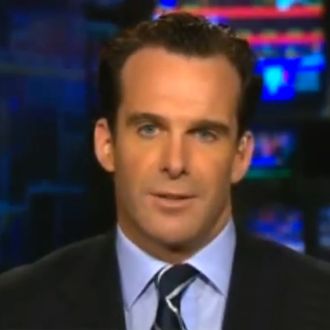 President Obama's choice for the new American ambassador to Iraq, Brett McGurk, is currently married to Wall Street Journal reporter Gina Chon. But back in 2008, when McGurk was working in Iraq for the National Security Council under George W. Bush, Chon was a correspondent there for the paper, and so the pair had a reporter-source relationship too. On Tuesday, flirtatious e-mails alleging to show the couple's overseas courtship were leaked anonymously online, the day before a Senate panel considering McGurk's nomination. In the missives, the personal and professional rub together awkwardly, resulting in "blue balls," and now, potential problems for McGurk's new job.
"I had a very good day with the Iraqis — the best yet," McGurk, who was reportedly married at the time, wrote to the journalist. "Can't tell you about it of course." Chon responded "stop being such a tease! [T]his is like a journalist's version of blue balls and it's really not fair," to which he shot back, "Well it's only fair — since I had a very real case of blue balls last night! I think they're still blue." The way-too-real early relationship banter continues from there. Unfortunately, it's mixed in with official business.
Senator James Inhofe has taken notice of the blooming scandal, USA Today reports. "Until those issues are cleared up, he will not meet with Mr. McGurk," said Inhofe's spokesperson. Chon, meanwhile, "asked for a formal leave of absence from The Wall Street Journal in March when it appeared her then-fiancé [Brett McGurk] might be nominated as ambassador to Iraq," the paper told the New York Observer. "The request was granted at the time, and the leave is scheduled to begin later this summer."
But that's not all for the alleged shenanigans: USA Today reports "that the senator was concerned about the e-mails and [emphasis ours] a separate unsubstantiated allegation of inappropriate behavior by McGurk in Baghdad." As Gawker notes, that separate allegation could be a lurid blind item posted by a State Department whistleblower on his blog in April, in which a few familiar details jump out:
What if a video existed that showed a prominent State Department VIP on the roof of the Republican Palace in Baghdad receiving, um, pleasure of an oral nature from another State Department officer not his wife, or even his journalist mistress of the time? What if that video has been passed around among Marine Security Guards at the Embassy to the point where it is considered "viral" with many copies made? What if the Deputy Chief of Mission, hand in hand with the Diplomatic Security chief (RSO) at the time, decided that the whole thing needed to be swept under the rug and made to go away, at least until some blogger got a hold of it.

Would that count as poor judgement? What if it was published during his oft-delayed Congressional hearings?
Maybe Washington, D.C., types are spreading their rampant sex beyond our borders.