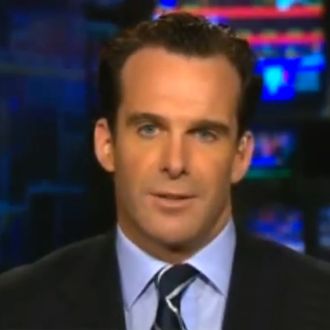 Barack Obama's choice for the next ambassador to Iraq has bailed on the confirmation process rather than continue to face questions about his romantic, and sometimes lewd, correspondence with a Wall Street Journal reporter. Brett McGurk, a former national security aide to George W. Bush, got to know the Journal's Gina Chon, now his wife, while they were working in Baghdad (and he was married to someone else). The online leak of their e-mails, which show the pair flirting about and around official business, already resulted in Chon's resignation and has now sunk McGurk too, despite White House insistence yesterday that, "We've made this nomination and we think he will ably serve as ambassador." Scratch that.
"Iraq urgently needs an ambassador," McGurk wrote in a letter to Obama and Hillary Clinton today, the Times reports. "The country is in the midst of a political crisis and our mission is undergoing rapid transformation." A vote on his nomination was planned for tomorrow, but may have been delayed due to rising Republican discomfort with McGurk's "poor judgement" in the e-mail fracas. Thanks to his Bush affiliation, the Times notes, Democrats weren't exactly prepared to go to bat for him.
"The most difficult part of this process, however, was watching my wife become a part of it," McGurk wrote today, echoing his wife's suffering last week. "She is the most precious thing in the world to me, and the depiction of our relationship has been both surreal and devastating. We have also witnessed real sacrifice and suffering in Iraq and know that nothing should be allowed to distract from the pressing work that must be done to build a better future there." Now they're both out of the way.