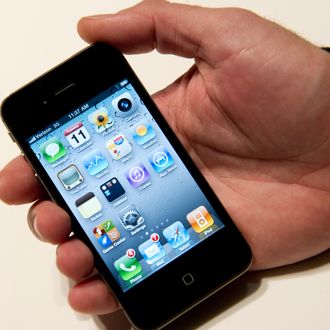 $50 coming your way, Mr. President.
Photo: DON EMMERT/2011 AFP
The Federal Election Commission unanimously approved a bipartisan proposal on Monday allowing federal candidates and political committees to receive contributions via text message. It's great news for the Obama and Romney campaigns and potentially disastrous for parents who have text-happy children on their cell phone plans. However, a donor can give no more than $50 a month per candidate or political committee, which is the maximum an individual can give anonymously, the Washington Post reports.
The owner of one of the consulting firms that will help process text message contributions, Mark Armour, a former press secretary to Al Gore, said that the new method provides an "antidote to the super PACs." He continued, "Just when corporate billionaires were about to hijack the 2012 elections, the FEC gave millions of Americans the power to match them through small donations on their cell phones." Election 2012: Rich guys versus people with cell phones, sponsored by Verizon Wireless.