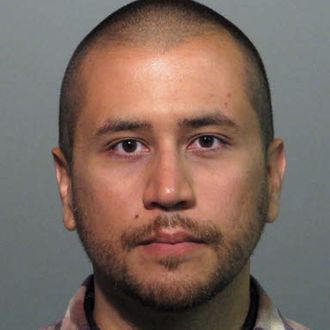 The defense team for George Zimmerman has released a new batch of statements he made to investigators after shooting and killing 17-year-old Trayvon Martin in Florida. On GZlegalcase.com, the public can access Zimmerman's written account of the events, as well as audio and video recordings of interviews with police and a taped reenactment. "In August of 2011, my neighbors house was broken into while she was home with her infant son," Zimmerman's statement begins, describing his role in the "Neighborhood Watch Program."
In an interview, Sanford Police lead investigator Chris Serino said, "You saw a suspicious person, you called the police, you followed him. … He mounted you basically, and he started to beat upon you?" Zimmerman replied, "Yes, sir," and described his head being hit into the sidewalk. "And he tried to smother my mouth and my nose. When he did that I tried to slide out and squirm and I realized my shirt came up and I felt him slide his hand toward my right side, and he said 'you're gonna die, [expletive],'" Zimmerman said. "So he was going for your gun?" Serino asked. "Yes, sir."
"You got me," Martin allegedly told Zimmerman after being shot.
"You're gonna have anxiety over this and nightmares and everything else, so you're probably gonna have a hard time with this whole thing," Serino told Zimmerman. "I'm here for that."
"He told me he was gonna kill me," Zimmerman said. "Exactly, he said he was gonna kill you," Serino responded.
"This person was not doing anything bad," Serino said later. "He was 17 years old. An athlete. A kid with a future. A kid with folks that care … Not the goon. … You know you're gonna come under a lot of scrutiny under this, the profiling aspect of this. You understand that, right?"
Update: Below is Zimmerman's reenactment with police the next day at the scene of the shooting, via ABC News.