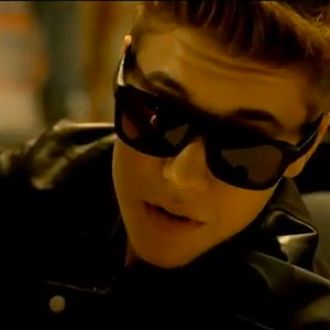 "The principal has decided she's not going to sing that song. It's the principal's decision, and we support the principals," Mayor Bloomberg told reporters at a Bushwick press conference yesterday. The song in question is Justin Bieber's "Baby," which Greta Hawkins, the principal of P.S. 90, had previously announced would be sung at kindergarten graduation in lieu of "God Bless the USA," which she'd dubbed too controversial.
Naturally, of course, her choice of a teen sensation's ballad over a patriotic standard made the puppy-love song itself so controversial that not only were the mayor and his schools chancellor Derek Walcott called upon for a press conference after they totally did not at all put pressure on Hawkins, no sirree, but President George H.W. Bush weighed in on the song's musical merits on the Today Show.  "I don't think I like it," he said (before going on to reveal that, scandalously enough, what he does like is "a colorful sock").
Has he heard the version with Luda, though? That's what really won us over.