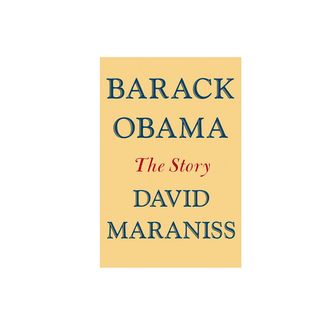 After much anticipation, David Maraniss's meticulously researched and excruciatingly detailed look at President Obama's early life, Barack Obama: The Story, hit bookshelves today. You're likely already familiar with some of its passages: Obama's relationship with his long-anonymous New York girlfriend, for example, or his inclusion in a group of stoner friends called the Choom Gang. Other, more minor revelations have yet to receive much attention. For example, Obama liked to watch his Indonesian step-cousins as they bathed. And he broke a kid's arm once, by accident. Those are but two of the more than two dozen random pieces of Obama trivia that we found noteworthy for one reason or another. 
Obama had an "unusually hard head" as a child, "so hard that it made your hand hurt when you hit

 

him."
Broke a friend's arm once by tickling his ears while he was riding a

 

bike.
Obama used to "love to peek at us when bathing," his Indonesian step-cousin Noeke

 

recalls.
As a child, believed that babies "came through the

 

anus."
Had an "occasional splotch of acne" at the age

 

18. 
Known for his "wicked impression of Mick Jagger" during his freshman year of

 

college. 
He "smoked a cigarette the same way he smoked a

 

joint."
Didn't take many notes in his college

 

courses. 
Smoked Marlboros at Occidental and Djarums, an Indonesian clove cigarette, at

 

Columbia.
Drove a red Fiat which "idled often," followed by a blue Honda Civic, followed by a yellow Datsun which cost

 

$500.
"

His daily staple" during his sophomore year at Occidental "was a bowl of Total

 

cereal."
Rooted for the Philadelphia 76ers in the 1980

NBA

finals over the Los Angeles Lakers, because his favorite player was Julius

 

Erving.
There were five locks on the door to his first New York apartment — "including the bar that goes in after you get inside" —  at 142 West 109

th

 

Street.
Also, the heat rarely worked, and "hot water was also scarce, forcing [Obama and his roommate] to take many of their showers at Columbia's

 

gym."
Liked to cook "a simple Sindhi chicken curry recipe" and a "ginger beef dish," both of which he picked up from his Pakistani

 

friends. 
Was "fond of saying, 'The truth usually lies somewhere in between,'" according to a former

 

roommate. 
"

For a period of two or three months," according to a friend, Obama "carried and at every opportunity read and reread a fraying copy of Ralph Ellison's Invisible Man."
Put up "framed posters of Picasso's Blue Nude and Gauguin's Polynesian painting When Will You Marry Me?" in his apartment at 339 East 94

th

 

Street.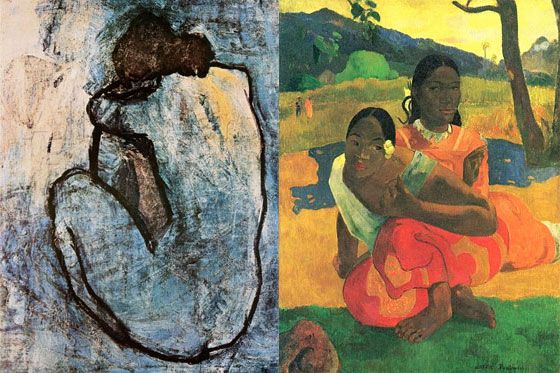 He used to walk from that apartment to classes at Columbia —  west to Central Park, "around the reservoir, across to Broadway,  and north another twenty-two blocks" — a route that takes over an hour, according to Google Maps. 
Admitted to a friend that he wrote an article for the Sundial, Columbia's weekly news magazine, "purely for calculated reasons of beefing up" his r

é

sum

é

. 
His phone number in 1982 was 212-410-2857. It is no longer in service (we

 

checked). 
Obama "spent one week supervising a group of temp workers who moved the files of the Fire Department of New York from one building to

 

another."
Used "Brut spray deodorant," according to an

 

ex-girlfriend. 
Liked to run "the length of Riverside Park." When at his girlfriend's in Brooklyn, he liked to jog in Prospect

 

Park. 
Does not find it appetizing when fish is served with the eyes still in

 

it.