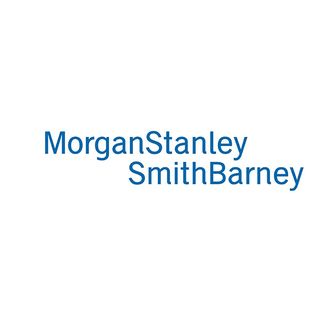 Having charmed Moody's into giving it only a two-notch credit downgrade last week, Morgan Stanley is now seeking to endear itself to another group of people who make pronouncements that are often irrelevant and generally ignored: Twitter and LinkedIn users.
Morgan Stanley Smith Barney, the brokerage arm of the giant investment bank, will soon allow its 17,000 financial advisers to use Twitter and LinkedIn to pitch the bank's services, transmit news to clients, and generally exist as human beings in the 21st century, according to the FT. The roll-out is an extension of a year-long pilot program in which 600 well-behaved financial advisers were allowed to brandish their social media skills.
Unlike most people we follow, though, Morgan Stanley Smith Barney's advisers will not be tweeting about their brunch, The Newsroom, or Carly Rae Jepsen.
Instead, they will select from "from a library of pre-written messages" that have been approved by the firm's in-house social media experts.
"It's a new thing for the industry and it's a new thing for our company," said Lauren Boyman, director of digital strategy at Morgan Stanley Smith Barney. "It just takes time to get this done and make sure that we are supervising it in a way that's up to the standards of the firm."
Some tweets from MSSB employees so far include:
"Favorable demand dynamics should endure into late summer, while supply may begin to ebb"
"Heading to #MSSB HQ as part of my service on our firm's #diversity committee. I 'm proud of MSSB's great work on diversity. Way to go MSSB."
"June 27th is our next 'Essential Market Dialogues' call with MSSB's Applegate, MSIM's Ruchir Sharma"
Do bank-sponsored Twitter accounts work? Lauren Boyman, Morgan Stanley Smith Barney's director of digital strategy, thinks so. According to her, roughly 140 of the people involved in the 600-person pilot program have used social media to bring in clients with more than $1 million in assets.
So why stop at Twitter and LinkedIn? We want to see bankers using Instagram. Those CDO prospectuses would look great in Hefe.