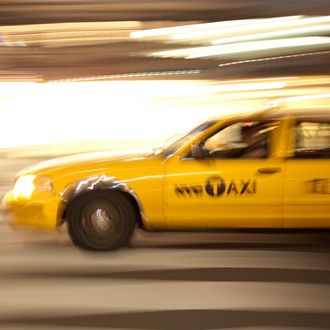 Yellow Taxi cab, Manhattan, New York City, USA.
Photo: Jon Arnold/AWL Images/Corbis
A 60-year-old grandmother visiting from Utah and her 11-year-old grandson were headed into Manhattan from the airport this morning when their yellow cab skid on the road and was practically flattened by a garbage truck, reports the New York Post. Sadly, the grandmother and cabdriver were both  killed — the boy survived with a broken rib.