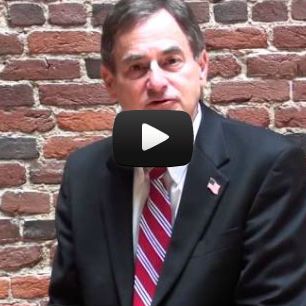 A screenshot from Mourdock's dispatch from next week.
While the rest of us poor schmucks wait around for the Supreme Court to finally reveal its ruling on Obamacare, GOP senate candidate Richard Mourdock of Indiana has already time-traveled to the future, celebrated Obamacare's demise, and reflected on what comes next, according to a YouTube video he uploaded today and then quickly deleted for some reason:
"Well, we've had our brief moment of celebration, because the Supreme Court ruled that Obamacare is, in fact, unconstitutional. It's what many of us argued all along," Mourdock begins. "But don't sit back and think the fight is over because it isn't. Barack Obama and Congressman Joe Donnelly are already putting Obamacare 2.0 together and they're going to try and pass it once again. We cannot let that happen."
Does the Heat-Thunder series go to a Game 7? TELL US.