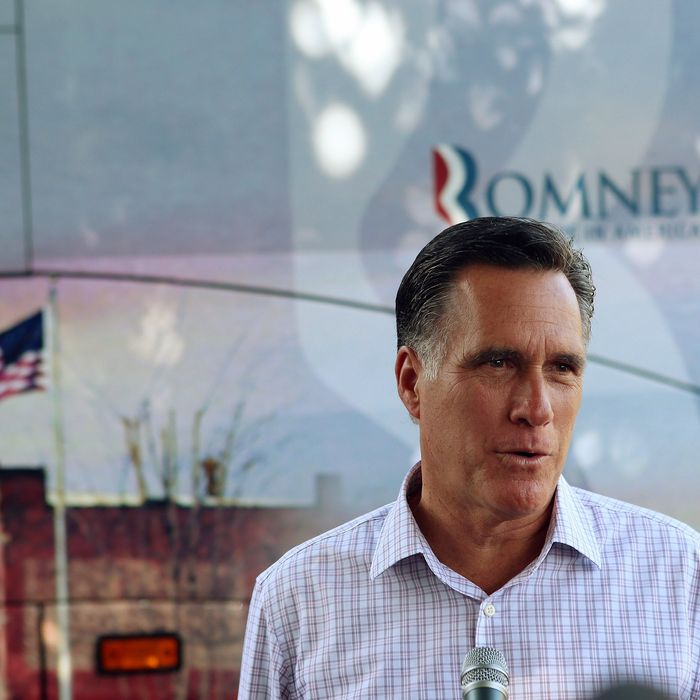 Photo: Joe Raedle/Getty Images
Observing Mitt Romney's painful attempts to reorient his position on immigration makes it pretty obvious that the politics of the issue have turned on the Republicans. Romney has refused to say if he would overturn President Obama's unilateral imposition of the DREAM Act. Last night he seemed to suggest he would not:
>
"What I can tell you is that those people who come here by virtue of their parents bringing them here, who came in illegally, that's something I don't want to football with as a political matter," Romney told Fox.
Of course, Romney was perfectly happy to football with the issue before. During the Republican primary, the Romneybot remorselessly executed Sequence XR-42886, Destroy Illegal Aliens:
Rick Perry said he didn't didn't have a heart. Rick Perry! But the essential thing about being heartless is not that you hate somebody but that you simply do not care. Now that Romney has terminated Perry, it is time to execute a new sequence.