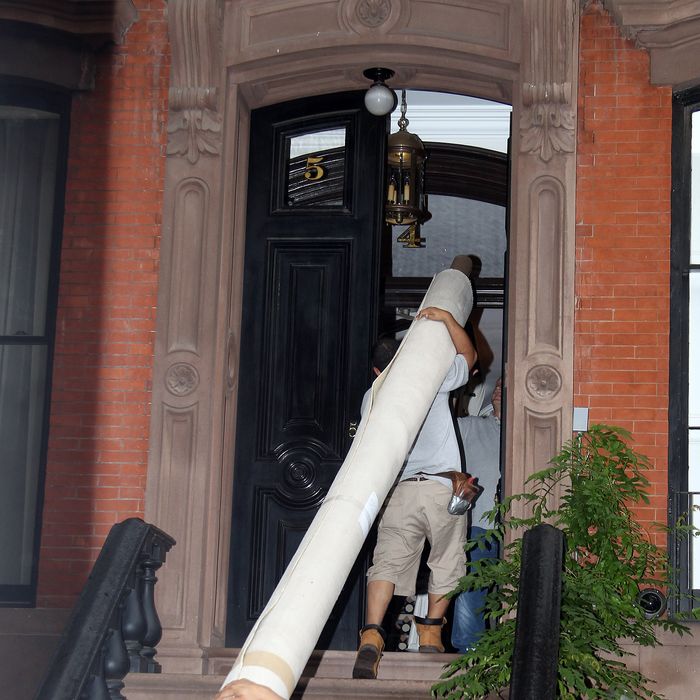 Carpet company employees take note of the completely dust-free front door.
Photo: Turgeon/Prahl /Splash News
Preparations for President Obama's arrival continued at Chez Parker-Broderick yesterday as a team of workers hauled what Splash News identifies as a "red carpet" into the West Village brownstone. The front door was also Swiffered, and we're sure that before the event tonight, a half-dozen maids will give the front steps a final toothbrush scrubdown.