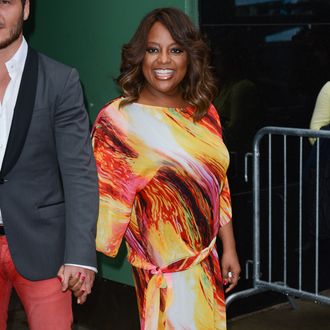 Sherri Shepherd, landlady.
Photo: Ray Tamarra/Getty
Supposedly just as a renter, but still, what a strange and amazing world we live in. (This rental situation, despite how much Shepherd hates being mixed up with Jones.) Even more amazing is the fact that Star and Al Reynolds, the ex in question, are (as "Page Six" tells it) currently at war over the way she characterized the marriage on the Wendy Williams Show last year, despite a stipulation for no trash-talking in the press: The union was "kind of booty," according to the former View co-host. So much more trenchant than "irreconcilable differences"!