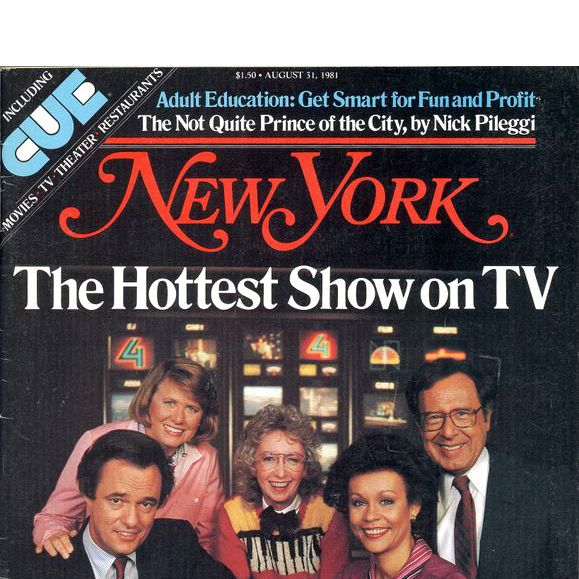 Tonight's broadcast of the 11 o'clock news on WNBC/Channel 4 will be the last to feature legendary anchorwoman Sue Simmons, whose contract was not renewed after 32 years of service. Simmons, pictured here on a 1981 cover of New York (readable here), is one-half of the longest running New York news duo with Chuck Scarborough, who will be returning for a few more years.
The 69-year-old Simmons, though, will be sent off tonight with an on-air tribute from the network that appears to be casting her away. It likely won't feature the memories of Simmons that will really stick with locals — and the entire Internet — including her ubiquitous flubs, like the angry F-word, as well as her chair fall and hot-mike moments. "Her 'bloopers' are a part of who she is. This is New York, after all," her eighties co-host Jack Cafferty told Fishbowl NY. "The only people who will hold them against her are the 'suits,' who, in my experience, tend to be humorless."
And, of course, Simmons's humor wasn't all unintentional. In addition to the screw-ups (unavoidable when you're on TV every night for approximately forever), she offered some of herself to viewers with self-awareness, not taking herself too seriously. Never was that more apparent than in her annual Groundhog Day performances, a few of which we've compiled below, and will truly miss next year. See you around, Sue! Or on YouTube at least.