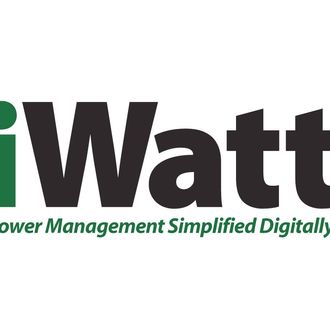 iWatt: The Future of Everything
[Unlike Art Brisbane, we like being "blinded by the mania" of tech IPOs. So we've decided to cover all of them — the big, the small — like Facebook's.] 
In a move that will shape the future of the power-management industry, iWatt – a company whose innovative AC/DC converters have transformed literally tens of lives – filed to go public in a breathtaking $75 million offering on Monday.
From its humble origins in 1999 as a company that produced "leading edge digital control and advanced analog technology focused on power IC markets" – how quaint that sounds now! – iWatt grew into a power-management juggernaut whose  circuits have powered thousands of appliances all over at least one country, maybe two.
"This IPO will change everything," said Raymond Schwartz, an independent technology analyst. "People a thousand years from now will divide time into B.I.P.O. and A.I.P.O.– before iWatt's public offering, and after iWatt's public offering."
Back in 2008, from his lowly position as the chief executive of SigmaTel, Ron Edgerton could hardly have imagined that he would one day guide iWatt to the public markets. Edgerton had held only a handful of jobs at companies like Kodak Digital Medical, Cyrix, and Telinq Systems, and had only decades of management experience under his belt.
And yet, as iWatt prepares to go public, all eyes are on Edgerton, tech's new man of the moment. Edgerton is expected to make thousands of dollars from the offering, a huge payoff for a man who was never expected to land atop the Silicon Valley pecking order.
"I never thought this day would come," said John McKibben, Edgerton's college roommate at Western Michigan University. "Ron is a true pioneer in the digital-centric power management integrated circuits space. He deserves this."
Analysts were skeptical of iWatt in its early days. Stumbles with its PrimAccurate technology platform in 2011 sent engineers back to the drawing board, and naysayers doubted that the company could capture the LED display backlighting market amidst a wave of rivals.
But in the end, iWatt bested its skeptics, proving once and for all that its line of conversion products could enable "real-time performance optimization across a wide range of operating conditions."
As the public markets braced for iWatt's IPO, retailers near the company's Campbell, California, headquarters were salivating, anticipating a wave of increased business following the offering, as fives of iWatt employees spend their IPO cash-outs on groceries and maybe a Hunger Games book or two.
"This IPO is going to put America back on the map," Schwartz said. "Doubters said, 'What can the U.S. do in the global semiconductor business?' But they're not laughing now."