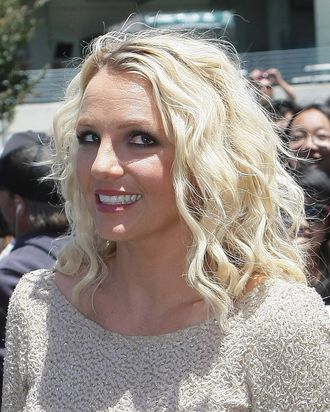 Fox's "The X-Factor" Season 2 judge Britney Spears poses for photos after arriving at ORACLE Arena on June 18, 2012 in Oakland, California.
Photo: John Medina/Getty Images
In the summer of 2008, a famous McCain ad compared Barack Obama — "the biggest celebrity in the world," it claimed — to Britney Spears. In 2012, Mitt Romney might have more in common with Spears:  Apparently, they both installed the same car elevator. In 2016, Chris Christie will also be compared to Britney Spears, somehow.