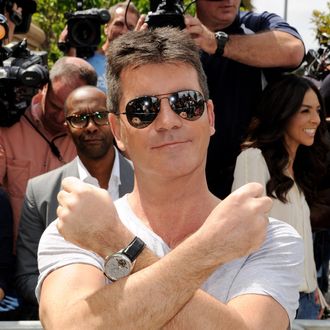 The spirit animal of the West Village.
Photo: Kevin Winter/2011 Getty Images
"I would like to shoot them all dead," Bleecker Street resident Rosemary Bella told the Post. What on Earth could have prompted her to go on the record with such vitriol toward another group of living beings? Was she talking about rats? Murderers? Terrorists? Worse, apparently: Neighborhood doo-wop singers.
The singing groups, which target tourists looking to soak up some genuine West Village charm in the summer months, are apparently a major source of irritation for the neighborhood's residents. Both the frequency and the quality of the music have been found wanting, according to Dorothy Green of the Central Village Block Association. "It works out to about 700 hours of doo-wop a year — and it's not very well sung, either," she told the paper. It's a sentiment amplified by another neighbor and aspiring American Idol judge, Kat Georges. "They have a limited repertoire of songs and don't know that many. I don't need to hear 'The Lion Sleeps Tonight' 14 times. I used to love doo-wop, but I can't listen to it anymore. It's horrible." Doo-wop's response? Tenor Herman Seay of the group Spank shrugged, basically. "Bleecker Street has always been freaky to us, and by freaky, I mean great." Maybe they're thinking of adding some Rick James into that repertoire?