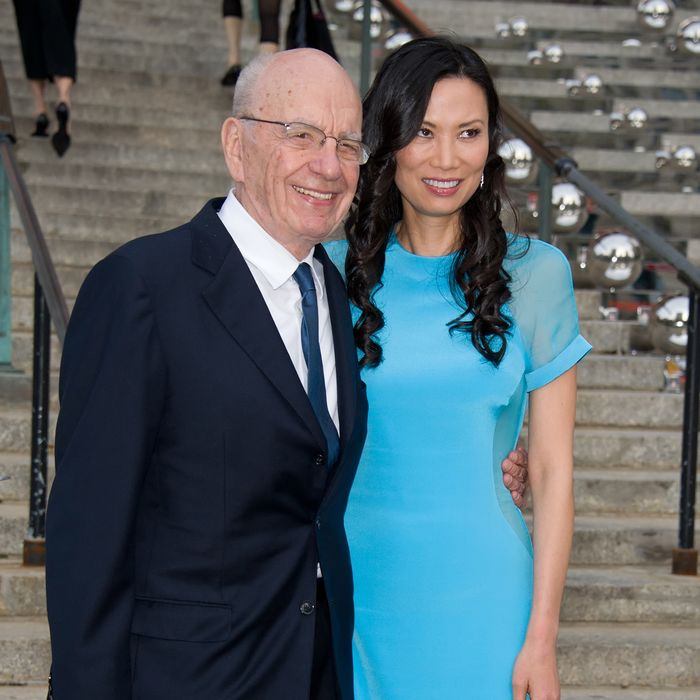 Photo: Gilbert Carrasquillo/2011 Gilbert Carrasquillo
If you happened to pick up the Times Sunday "Styles" section this weekend, perhaps you noticed that the framing of the long profile of Wendi Murdoch felt a little familiar. We learned that Murdoch "has emerged with her own independent career." She is, it continues, "a world-class networker, collecting powerful friends and brokering connections. She hosts annual dinner parties with powerful women, hosts book parties for friends, and regularly holds get-togethers." How did she come by this newfound reputation?
"Until the cream-pie incident, she'd really been branded the classic younger wife with a tinge of racism and stereotyping," said Andrew Butcher, a former senior communications executive at News Corporation. "That turned everything around for her."

"It seemed to finally give the marriage legitimacy," he added.