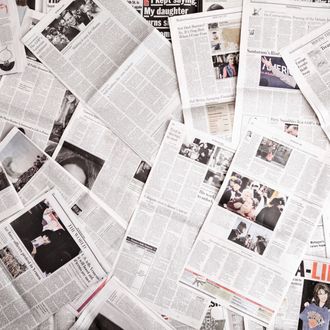 Journalistic screw-ups are hot so far this summer: In addition to New Yorker star Jonah Lehrer's serial recycling and a Hearst reporter's fabrication, The Wall Street Journal has been forced to ditch a new intern and even delete a story because she faked her sources. Last week's article "Bridging a Local Divide" was scrapped entirely, Talking Biz News reports, and in its place is a note reading: "Many of the names contained in the article about the re-opening of the 103rd Street Pedestrian Bridge in Manhattan were fabricated by reporting intern Liane Membis, and the quotes couldn't be independently verified. Ms. Membis is no longer working at The Wall Street Journal." As always in these cases, it happened more than once.
"Liane Membis was an intern for the Journal for less than three weeks and wrote or contributed to five published pieces — one of which has been removed from our online archives and two of which have been edited to remove quotes that were provided by the intern and that cannot be confirmed," a spokesperson told Politico. The two other articles can be see here and here, both alerting readers that quotes were "attributed to names that couldn't be independently verified."
Membis has written for the Yale Daily News and contributed to CNN.com, the Huffington Post, and Ebony, according to her website. We've reached out for her side of the story and will update if we hear back. In the meantime, an obvious note to all other budding media people: It's just not worth it!