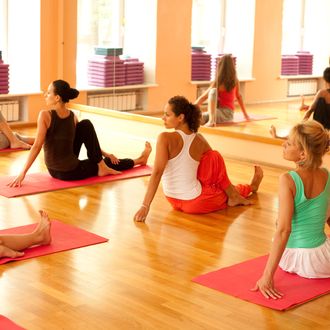 In recent years, the culture that is American yoga has given us a number of high-profile scandals, lawsuits, and even a murder. Here's another one to add to that stack: Pure Yoga's ouster of instructor Marco Rojas. According to the Post, the popular Rojas got a big head, which didn't sit well with the studio's management.
>
"

He thought he wasn't expendable, and they thought he wasn't worth it anymore," said one Upper West Side novelist and yoga mom. "They started to marginalize him and push him out." Sources said Rojas further antagonized Pure because he was also teaching at rival Ishta

Yoga.
There's a business-school management case study somewhere in there.