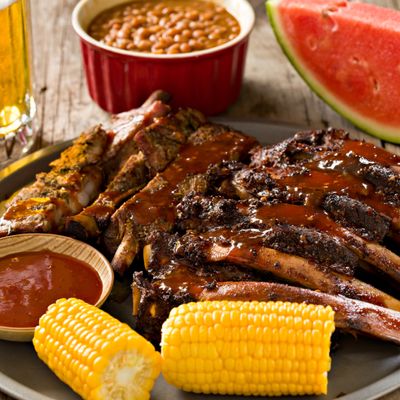 The U.S. economy expanded by 1.5 percent last quarter, according to figures released today by the Department of Commerce.
A growth of 1.5 percent in GDP is good in some very limited sense (economists had predicted a 1.4 percent expansion) but bad news for most people, since, compared to last quarter's GDP growth of 2 percent, it means that the economic recovery is slowing.
GDP figures for previous years were also revised in today's data dump, giving a sharper picture of a Great Recession that was not as deep as previously thought, but that has been harder than expected to pull out of.
Some are calling our national economic situation the "BBQ recovery," since growth has been low and slow for a long time. 
"When you have a credit bubble or asset bubble that's popped, the recovery process from that is just really long and really painful," Joshua Shapiro, an economist at MFR, Inc. told the Times. 
Today's GDP figures won't be welcomed in the Obama campaign, which has sought to paint a picture of a full economic recovery that is just around the corner. But they may inspire the Federal Reserve — the pitmasters of our national economic BBQ — to give the economy another shot of adrenaline in the form of additional stimulus.
Much of the drag on this quarter's figures was attributable to a drop in consumer spending from 2.4 percent last quarter to 1.5 percent this quarter.
So, go, people! Buy a new car! Buy the new iPhone! Buy anything! Your country needs you.