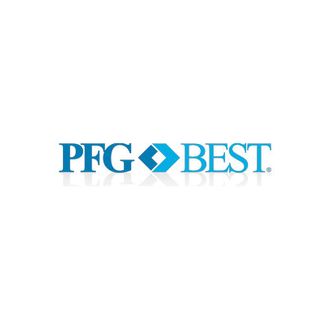 Rarely does the Commodity Futures Trading Commission, a sleepy regulatory agency that patrols the futures and options markets, do anything even remotely dramatic.
But the agency's lawsuit against Peregrine Financial Group, the parent company of a small, Iowa-based commodities brokerage firm called PFGBest, and its CEO Russell Wasendorf Sr., is sort of crazy.
The CFTC filed a complaint [PDF] against Peregrine Financial Group today, alleging that the futures broker falsified records, defrauded customers, and failed to keep more than $200 million in client money in segregated accounts. The FBI is currently investigating, and the brokerage's clearing bank has said it is essentially shutting down the firm.
If any of this sounds familiar, it's probably because MF Global, the Jon Corzine–run brokerage firm that went bankrupt last year and subsequently misplaced $1.6 billion in customer money, was accused of doing essentially the same thing on a larger scale.
What MF Global didn't have, though, is this:
Wasendorf, founder and CEO of PFGBest, the international brokerage firm he wholly owns, reportedly attempted to commit suicide outside the corporate headquarters north of Cedar Falls, company officials confirmed Monday afternoon. Employees found him shortly after 8 a.m. and called 911.

He was taken to Sartori Memorial Hospital, then later was airlifted to University of Iowa Hospitals and Clinics, where he was in critical condition Monday afternoon.
Wasendorf was presumably distraught over the financial troubles at his firm, which he started from a one-man operation in his basement in 1972. Named after Wasendorf's love of peregrine falcons, PFG grew to become one of the most prominent players in the Chicago futures market. In 2009, as part of a "messianic" quest to return the firm to his hometown of Cedar Falls, Iowa, Wasendorf built an $18 million headquarters, which featured "geothermal climate control" and a "four-star employee cafeteria." 
But on Monday, with PFG allegedly more than $200 million in the hole to its customers, the CEO reportedly attempted to end it all in the parking lot of that very building.

As for how another ill-behaved brokerage slipped through the CFTC's fingers less than a year after the MF Global debacle, the answer is probably a fairly simple matter of overstretched and underempowered regulators.

James Koutoulas, who represented MF Global customers in the wake of that brokerage's collapse, told Reuters he still believed in futures brokerages, but implied that he understood why a second failed firm, so close on the heels of the first, could make people distrust the whole industry.
"It's a crisis of confidence," he said.