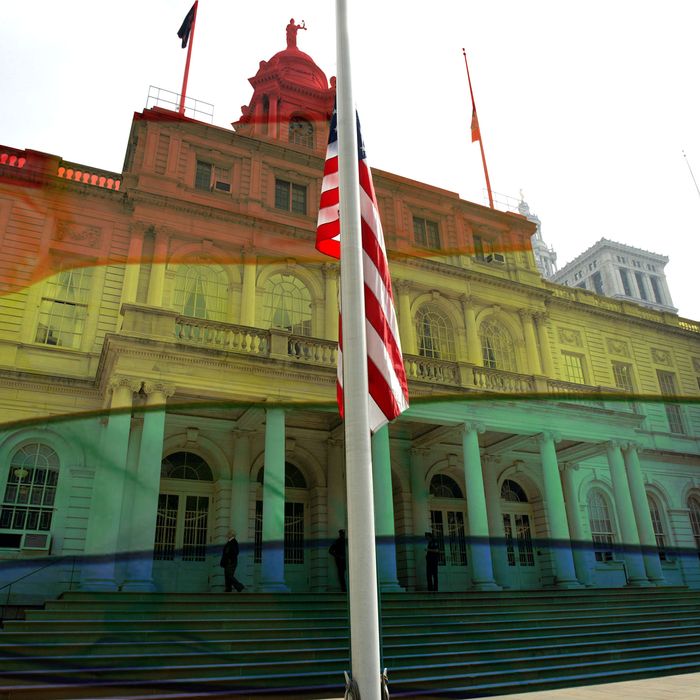 Photo: Spencer Platt/Getty Images
Thanks to same-sex marriage, New York City saw a $259 million economic bump and made $16 million in revenue, Mayor Bloomberg said in a statement today, along with contributor and City Council Speaker Christine Quinn. The 8,200 marriage licenses issued meant the usual cakes, clothing, and registries, but also tourism:
>
More than 200,000 guests traveled from outside of the City to same-sex marriage events and more than 235,000 hotel room nights were booked at an average daily room rate of $275.
And then there's all of the equality stuff!