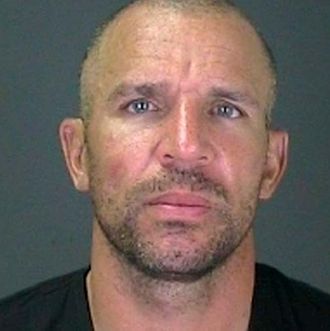 Kidd's mugshot.
Photo: Courtesy of Southampton Police
When police came upon recent Knicks addition Jason Kidd Sunday morning around 2 a.m. in Water Mill, Long Island, his SUV was 25 feet into the woods and had recently snapped a utility pole. Kidd "smelled heavily of an alcoholic beverage," and was "very unsteady on his feet," with "bloodshot and watery eyes," according to the police report. He refused to take a Breathalyzer test at the scene, according to the Post, and refused a blood test at the hospital where he was treated for minor (and hopefully not basketball-threatening) injuries, according to Newsday.  Probably because earlier in the night, witnesses say he'd been drinking heavily at Hamptons club SL East. Despite all that, Kidd has pleaded not guilty to misdemeanor DWI charges.
For what it's worth, Jeremy Lin would celebrate a new Knicks contract by playing a game of Monopoly with his grandma.