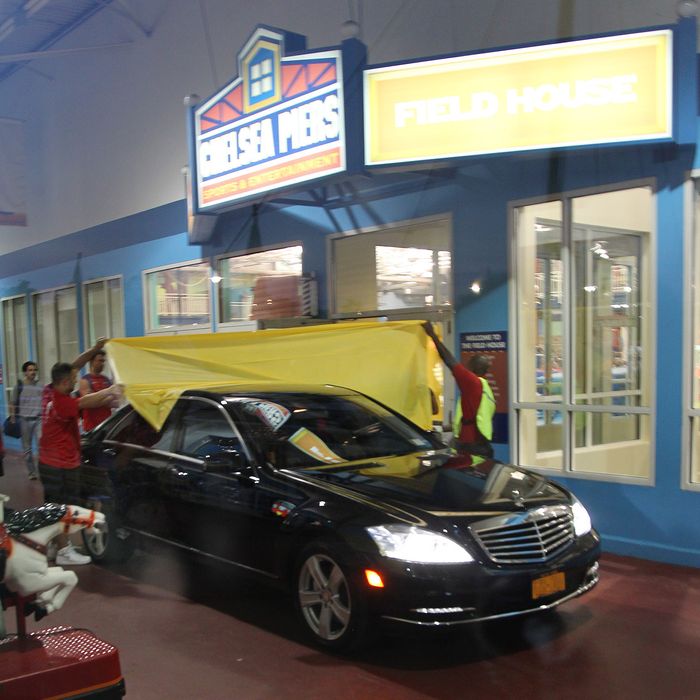 A yellow tarp was held up to hide Katie and Suri as they left the Chelsea Piers.
Photo: Rocke/Prahl/Splash News
Katie Holmes's car. Because you're probably wondering, there are no indications that the garbage truck was driven by a Scientology "goon." It was, apparently, just a normal truck driver who swerved into Katie Holmes's chauffeured Mercedes by pure happenstance last night near the Chelsea Piers, where Suri had just finished a gymnastics class. Nobody was hurt, although the scary accident reportedly brought Suri to tears, so, death penalty for that guy.