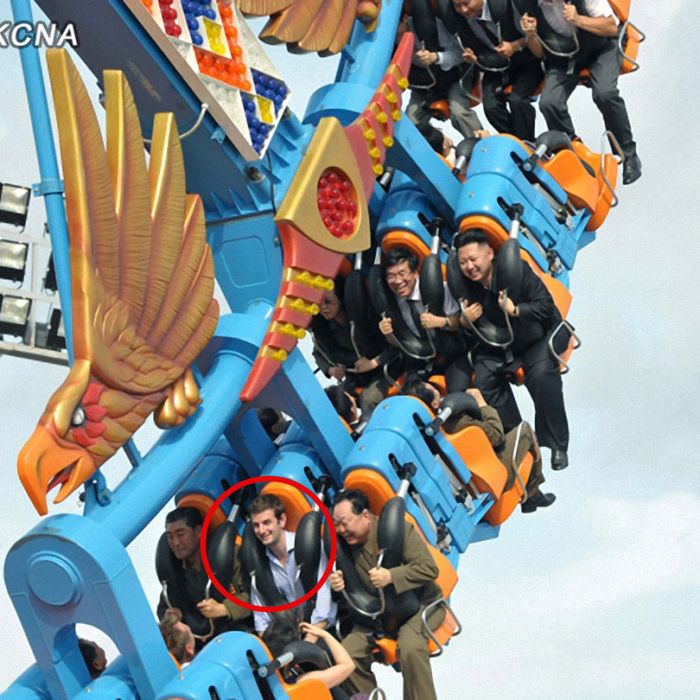 If you are the guy in this photo, please e-mail us and we will write a post about you and send Bill Clinton to pick you up.
Photo: Korean Central News Agency
His no-longer-anonymous bride in tow, Kim Jong-un made an appearance at the opening ceremony of the Pleasure Ground yesterday — which is not a sex club but Pyongyang's newest amusement park — with a new mystery person. Who is this young white dude enjoying some kind of pendulum ride with Kim Jong-un in the most reclusive nation on Earth? What is he doing there? Is he an aid worker? A hostage? Bradley Cooper? We're so glad there is a new mystery person in North Korea to speculate about.
Update: According to KCNA, the government-controlled news agency in North Korea, "Present there on invitation were diplomatic envoys, representatives of international organizations and charge d'affaires ad interims of foreign missions here and their wives." So he's probably one of those people?