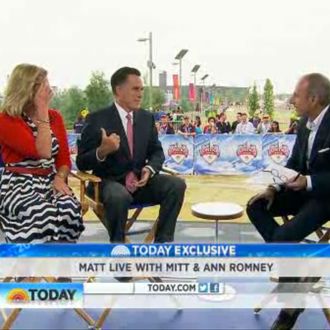 "Your stupid horse is ruining my campaign."
According to ABC News, Rafalca and his dumb horse ballet could potentially delay Mitt Romney's running-mate announcement. Rafalca is competing on August 2 and 3 and, if he does well, could compete again on August 8 and 9, thus potentially keeping Ann Romney overseas until then.
>
The candidate is unlikely to announce his running mate — unarguably one of the most important moments of his campaign — without his wife, whom he often refers to as his "sweetheart," by his side.