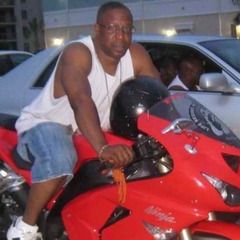 Reginald Brown.
Photo: Facebook
A 46-year-old Brooklyn man was killed in a motorcycle accident on Tuesday while on his way to a memorial for a fellow biker who died in a motorcycle crash in Brooklyn a year ago, NBC New York reports. Reginald Brown was riding westbound on his Kawasaki on Monroe Avenue in Bed-Stuy around 4 p.m., when he collided with an FDNY fire truck on Marcy Avenue.
The truck was responding to a call with its sirens blaring. DNA Info writes that Brown was taken to Woodhull Hospital where he died from his injuries. "By the time he got to the intersection, the fire truck came through and hit him," a 59-year-old woman, a witness, told DNA Info. "He went flying through the air and hit the glass of the beauty salon."
Brown, a father of two, was a member of a biker club known as the Brooklyn Knights.