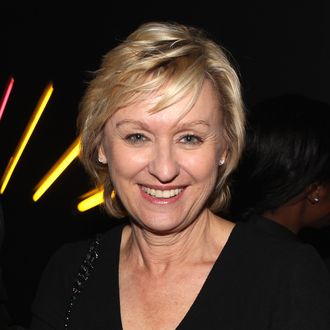 Photo: Paul Morigi/Getty Images
Newsweek savior Sidney Harman bought the sinking magazine for $1 and assumed nearly $50 million in debt out of a philanthropist's sense of generosity and an elder's reverence for journalism. When the billionaire audio magnate died soon after at the age of 92, media-watchers questioned the dedication his heirs would have to the same niche cause. "The Harman family is totally committed to Newsweek and its future," said an assuring rep for the family at the time. "They will continue to be active and supportive as Sidney would have wished and in Sidney's memory." But Reuters reports today that the Harmans are done investing in the Newsweek/Daily Beast Company, leaving Barry Diller's IAC to pick up the Tina Brown slack.
Harman was replaced on the Newsweek board by his wife, a former congresswoman, who will keep that spot. "The Harman family remains supportive partners in the business of Newsweek Daily Beast, including service on the Board by Jane Harman and family participation in various informal roles," the family told Reuters. "However, given the death of Sidney Harman, who was actively involved in the Newsweek Daily Beast business, the Harman trust has indicated that it does not intend to make further capital contributions to the venture."
The money will instead come from IAC, which makes boatloads of money from Match.com and other online properties, and will now have a controlling stake in NewsBeast, with the Harmans prepared to "maintain a minimum level of ownership in the venture." The hybrid publication continues to lose money despite its new Tina Brown flair, which some believe might've undercut Sidney Harman's noble vision:
The Harman family's pullback from the venture has prompted speculation among IAC insiders that the family felt the magazine was emphasizing the sensational over the intellectual, said two sources close to the situation, pointing to controversial covers such as a digitally aged Princess Diana, a piece about spanking, and an image of President Obama under the tagline "The First Gay President."
The Harmans insist the move is "purely financial." A source even promised Reuters that Brown and Jane Harman "have 'a very good relationship' and noted that Harman is hosting an event for Brown in her home in Aspen on Thursday." Hopefully the room will be big enough for this particular elephant.