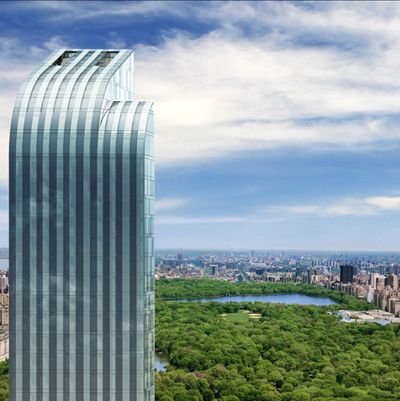 This tower appears to be five thousand feet taller than anything else in New York.
The Prime Minister of Qatar, Sheik Hamad bin Jassim bin Jaber al-Thani. Not only did he reportedly pay "nearly $100 million" for the duplex penthouse atop the still-under-construction One57 tower (at 157 West 57th Street), but according to the Post he has "also opened discussions with Extell Development about buying a cluster of four separate, full-floor condos," which would bring his entire purchase to a grand total of $250 million.
Meanwhile, we are eating a Ziploc of pita chips that we brought from home because it's cheaper than buying them from the vending machine.