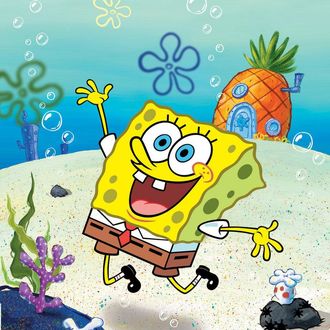 It's you and me against the world, SB.
Just when you thought the story of PFGBest — the Iowa futures brokerage whose Lady Gaga–loving, Vegas-eloping CEO, Russell Wasendorf Sr., tried to kill himself after revealing that he had been conducting a massive, years-long fraud that may have cost customers $200 million — couldn't get any weirder, it turns out that SpongeBob SquarePants is involved.
Reuters reports that among the assets seized from a vault at PFGBest's Cedar Falls, Iowa, headquarters was a stash of "silver SpongeBob SquarePants coins minted by a private company in New Zealand."
The report continues:
A four-coin set of SpongeBob Squarepants, housed in a "distinctive" treasure chest, went for $259, according to a Website that displays both the PFGBest logo and that of the New Zealand Mint.
One possible explanation for the coins' existence is that Peregrine Financial Group, PFGBest's parent company, also owned a unit called PFG Precious Metals, which sold "gold, silver, and platinum coins, as well as novelty items" produced by the New Zealand company.
Or it could just be that Wasendorf turned to his favorite cartoon hero for comfort when the anxiety of running a Photoshop-assisted fraud became too much to bear.
Investigators are still looking for evidence in Wasendorf's second home, a pineapple-shaped mansion under the sea.