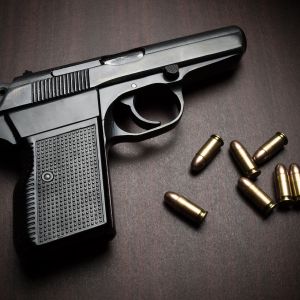 New York City has already seen a string of shootings this summer, and the violence continued on Sunday night when six people were shot in Brooklyn, including two children. Thankfully, none of the injuries are life threatening, but the news comes just days after five people were injured at a Harlem basketball game, and in the Bronx a 4-year-old was shot and killed and a 14-year-old was found on a tennis court with a bullet in his head.
The Wall Street Journal reports that six people were shot on a residential street in Brownsville just after 7 p.m. When it was over, three men in their twenties had been hit, a 17-year-old boy was struck in the left leg, a 13-year-old boy was shot in the right hand, and a 2-year-old girl had a graze wound in her leg.
Police believe the shots came from a Nissan Altima with Florida license plates and are looking for a shooter who was wearing all red. It's still unclear what sparked the shooting. Neighbors are shocked and say violence is unusual on their street.