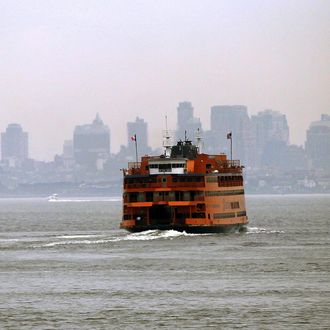 NEW YORK - MAY 08: A Staten Island Ferry heads towards Manhattan.
Photo: Spencer Platt/Getty Images
A Coast Guard spokesman told the Post that the roughly 30-year-old woman plugged her nose and jumped off the "Spirit of America" ferry Thursday afternoon. Coast Guard members aboard a rescue boat pulled her out of the water in less than two minutes and found that she did not appear distraught or incoherent, leaving authorities puzzled about her motivation. Sure, the McCarren Park Pool can be a bit rough, but this isn't a good alternative.